Brown & White Dog, Gray Cat
Dog Clipart Cartoons Pictures
What is dog clip art without a cat getting in the picture? This awesomely cute clipart features a pair of handsome animals. One is a sophisticated looking brown and white dog. The other is a fancy, gray cat. The dog is sitting and the cat is standing. Cat and dog clipart cartoon. See more clip art images by this artist.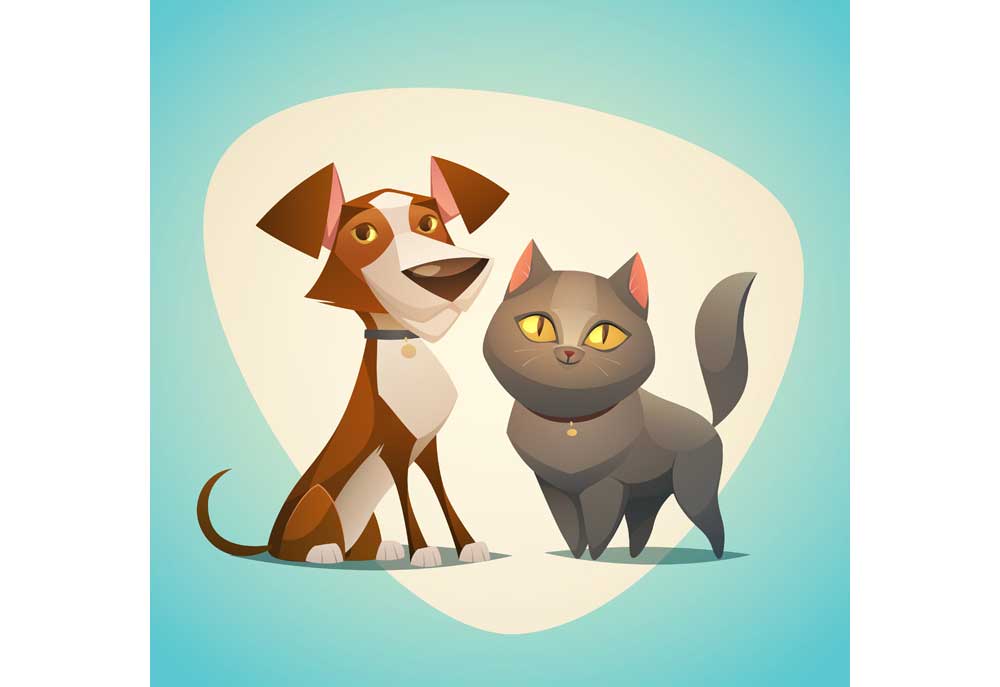 Clip Art of Brown & White Dog
Sitting with Gray Cat
These two animals look smarter than your average dog and cat. This dog and cat clip art shows a pretty, gray cat standing on the right. On the left sits handsome and dashing looking brown and white dog. Both are wearing collars. The background is white and blue. Very nice cat and dog clipart. See more dog clip art by this artist.
Like this dog clip art? Find similar dog clipart...
World's largest collection of clip art by subscription at www.iCLIPART.com
Dog pictures, stock photography, clip art, puppy posters and art prints. And, of course, lots and lots of photos of cuddly, cute, purse-sized pooches and large, loyal canine companions. For even more dogs in pictures, please visit our DogsInPictures Pinterest page and our Google+ Page. Thanks so much for visiting.