D is for Dog or Dachshund Dog
Dogs Clip Art Pictures
This clip art would be perfect for a child. D is for Dachshund Dog, help your kids learn their alphabet letters. Very nice piece of clip art! See more vector graphics and clip art images by this artist.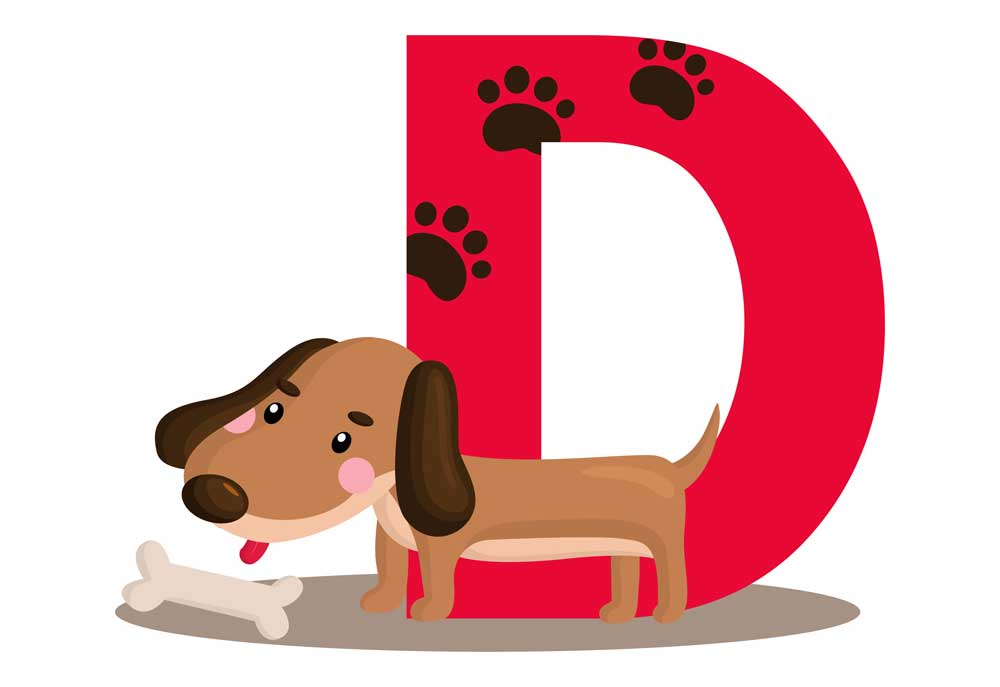 D is for Dog, Alphabets Letters
Cartoon Dog Clip Art
The letter D in this clip art is red with paw prints across the top. A brown and black Dachshund dog stands in front of the fourth letter of the alphabet. A bone lies on the ground in front of the dog. Background is white. Nice clip art. See more vector graphics by this artist.
Like this dog clip art? Find similar dog clipart...
World's largest collection of clip art by subscription at www.iCLIPART.com
Dog pictures, stock photography, clip art, puppy posters and art prints. And, of course, lots and lots of photos of cuddly, cute, purse-sized pooches and large, loyal canine companions. For even more dogs in pictures, please visit our DogsInPictures Pinterest page and our Google+ Page. Thanks so much for visiting.