Cute Shepherd Puppy with Pretty Sexy Woman
Dog Pictures Photography
This pretty picture features a cute and cuddly german shepherd puppy getting a big hug from a beautiful woman. It would be difficult not to hug that puppy dog! Both subjects face the photographer. Great dog (and human) photography. See more dog photography, pictures and images by this artist.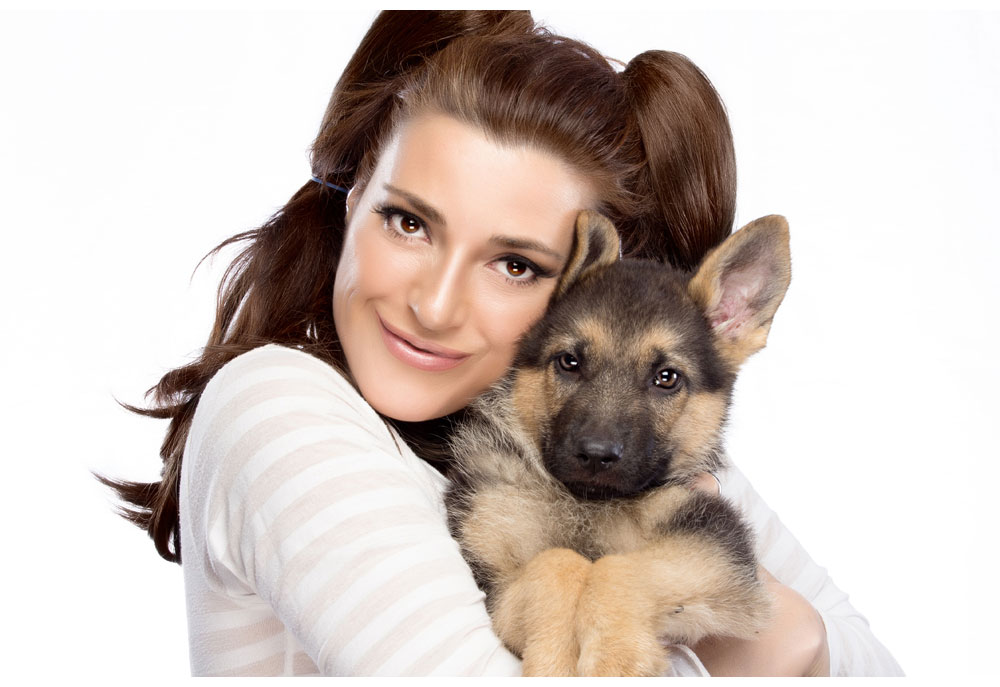 Pretty Brunette Woman Cute Puppy
Dog Pictures Photography
Dog pictures, stock photography, clip art, puppy posters and art prints. And, of course, lots and lots of photos of cuddly, cute, purse-sized pooches and large, loyal canine companions. For even more dogs in pictures, please visit our DogsInPictures Pinterest page and our Google+ Page. Thanks so much for visiting.