Siberian Husky Puppy Dog in Basket
Dogs Pictures Photography
This adorable puppy picture shows a Siberian Husky puppy in front of a background of purple out of focus flowers. This cute young dog is in sharp focus and sits in a red bushel basket. See more puppy dog photography, pictures and images by this artist.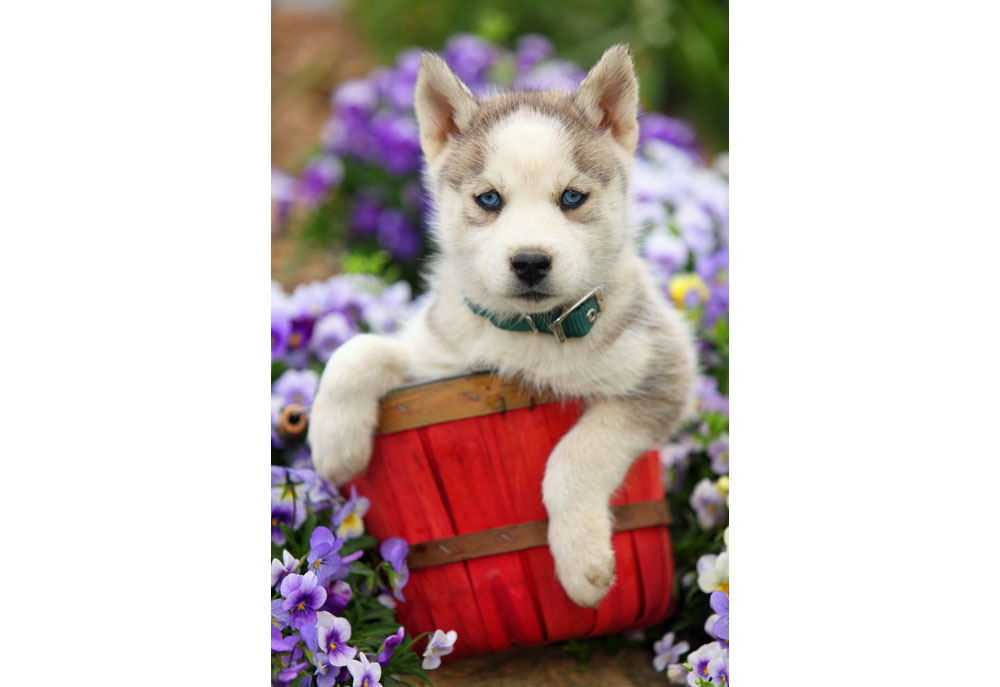 Siberian Husky Puppy Dog in Basket
Dog Pictures Photography
Dog pictures, stock photography, clip art, puppy posters and art prints. And, of course, lots and lots of photos of cuddly, cute, purse-sized pooches and large, loyal canine companions. For even more dogs in pictures, please visit our DogsInPictures Pinterest page and our Google+ Page. Thanks so much for visiting.